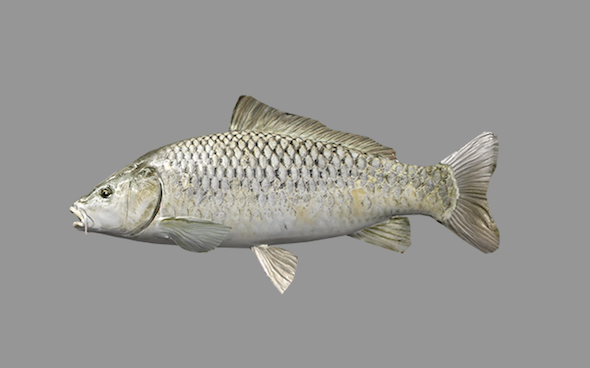 The Ghost Carp or also called Ghost Koi is a variation of the Common Carp, which is a hybrid of the Japanese fish Purachina Koi.
This artificial breed was artificially bred in Germany in the early 2000s and has become quite popular throughout Great Britain. They are easily distinguished by their coloration, which may vary ranging from bright white to yellowish-grey.
Ghost Carp weigh on average from 2 to 14 kg (4 to 30 lb), but the largest Ghost Koi ever caught weighed over 19 kg (41 lb).
Preferred baits
These beautiful fish mostly feed on insect larvae, mollusks, and aquatic vegetation. Other suggested baits are:
Semolina Balls
Corn
Peas
Pea dough
Sweet Corn
Sweet Peas
Marshmallows
Bread with Honey
Boilies
Pellets
Recommended Tackle:
Hooks size: from 2 to 6