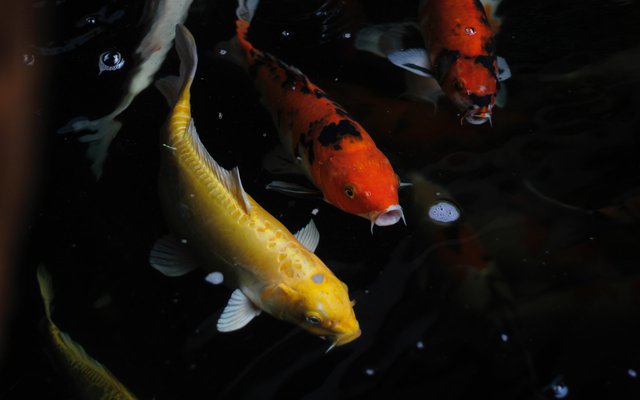 Carp fishing is one area of fishing that has raised many questions, especially for beginners and amateur anglers. Fishing enthusiasts find carp to be a very interesting specie; hence carp fishing can be a very rewarding experience. However, there are some vital things to note about carp fishing if you are a beginner, in order to land a good catch.
One first fact is that no matter how much prepping you get, you only get better at carp fishing as you keep going at it. For beginners, as well as more experienced anglers, catching carp often can be quite challenging. This is because they are known to be big, hardy fish as well as strong fighters. In any case, this is what makes carp fishing very interesting. Carp fishing is therefore more tasking than regular fishing, although the activity also requires basic fishing skills.
Carp fishing tackles
For your carp fishing, you would need some important gadgets and fishing equipment. Carp can weigh several pounds and can put up a strong fight, making them really difficult to catch with regular fishing hooks and lines or fiber rods.
There are several brands known to sell quality carp fishing tackles. The most important tackles are not so expensive and can be easily bought from fishing stores. However, for beginners and non-commercial anglers, it would be unwise to spend so much on sophisticated tackles when you don't have the skills to use them, nor the need for them.
The most necessary tackle items include
Carp rods and rod bag: of course, you would need at least two quality carp rods with a test curve of about 2.5. A rod bag would also be needed to keep your rods standing and less likely to get damaged.
Reels: Bringing in your catch requires some skill with the reel, depending on the size of carp you have hooked.
Carp lines and rigs: These are the poles useful for carp fishing, needed to keep the rods in place.
Carp bait: Having the right bait cannot be overemphasized, and these have been. Without a bait, you cannot attract a carp to your hook. Popular baits include boilies, canned corn, pellets and other additives.
Landing nets: To bring in the carp at the shore, you would need a landing net to transfer the fish from the water. A landing net of the right size and quality allows you to scoop in your catch without bruising it the process.
Disgorger: You would need this to carefully remove the hook from within the carp after bringing it in
Unhooking mat: this is needed to lay your carp after reeling it in, so as to keep it tidy and safe while you unhook it
Bite alarms and indicators: these allow you to relax your attention while waiting for a carp to bite. As the rod is positioned to rest on the bite alarm, you simply hear the electronic alarm ring when the line is pulled, indicating that you have hooked a carp.
Fishing line: good quality and strong fishing line comes in handy and should always be kept as part of your tackle gear.
Carp fishing tactics and tips
As a carp fishing beginner, it is really important to know the best fishing spots around you, as well as the level of fishing activity in those areas, so that you can almost always boast of a catch for your efforts.
Although carps are really tolerant of different water conditions, they are mostly found around slow-moving waters such as ponds, lakes and rivers with mild currents.
Also, ensure you are using the right hooks and reels for fishing carp. Mostly, big pit carp reels are more suited to large water bodies, while baitrunner reels are preferable for small water bodies. In addition, different carp fishing techniques require different types of carp hooks. A long shank type of hook is a good choice for bottom bait carp fishing. Having a range of hooks selection from size 5 to about 14 would be a smart choice.
One other tactic is knowing the right kind of bait to use. Canned corn and boilies are usually very effective. However, adding some bits of natural plants, algae and concoctions makes for a more attractive bait. It is always helpful to take along different kinds of boilies, which is different from the most commonly used kind in the area.
Popular carp fishing techniques
There are different carp fishing rigs. Although there are now many sophisticated rigs available, your carp rig set up can be very simply done. One technique is to have your sinker on the hook, so as not to spook the carp. This way, the carp feels no weight as it takes your bait.
It is also necessary to have your rig concealed properly, and this is done by matching the rig with the colour shade of the lake or pond bed.
Your end tackles should be positioned in a way to allow free movement. Using running end tackles will let you will know what the problem is, and this might indicate that you are missing something about your baiting and rigging.
Conclusion
Fishing carp can be quite challenging and fun. This is why you need to know the relevant techniques and tips before launching out as a beginner. However, it might take a few tries to understand your peculiar fishing conditions before you get your desired results.