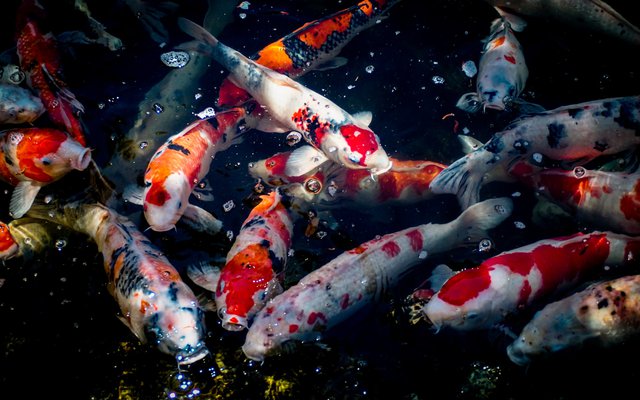 Carp fishing at the highest level is mostly subjective. Depending on which website, shop, or angler you ask, they tell you something interesting and insightful about carp, their behavior, and feeding pattern. This article focuses on the more subjective answers to common questions that beginner and intermediate anglers have about carp fishing.
Finding the right bait for Carp fishing
Finding the proper bait for carp can be incredibly difficult because Carps tend to be particularly picky when it comes to food. They can smell, taste, and just like humans, they prefer certain tastes and smells over others. For most experienced Anglers, finding the perfect bait for fishing is a process of trial and error. Carps, without a doubt, will eat most baits thrown at them, natural or not. The response time and the frequency of the bites will, however, differ from bait to bait. With that said, each bait will produce varying results season to season, and sometimes what worked perfectly well in a pond will barely get you any bites in a lake halfway across the globe.
There is some good news, however. Regardless of how random and confusing choosing the right bait might be, there are some universally tried and effective baits that promise to at least snag you a bite. Here are a few.
Particle Bait
Particle bait is an umbrella term used to refer to some of the most popular small-sized baits. They are usually cheap, easy to renew, and are great for pre-baiting the fish. The most common particle baits include pellets, boilies, tiger nuts, sweet corn, birdseed, dog biscuit, bread, and birdseed.
An entire book should be dedicated to each of the particle baits on this list, but since we are trying to keep this short, we are only going to be talking about the most successful or prominent ones.
Boilies
Every angler, beginner or veteran has heard about boilies- especially if you are based in Europe. Boilies are one of the most popular and most successful commercial carp baits worldwide. They are a staple for most beginner anglers, and they thrive in all seasons and locations.
The basic boilie contains grains, flour, flavoring, and is held together by an egg yolk or some other binding agent. Depending on the content, smell, color, and flavor of the boilie, it can produce varying results in different seasons and locations. The boilie shines best in summer.
Corn
Sweet corn is the cheapest and versatile bait available on the market. It is effective for both predatory and non-predatory fishes and is a classic fisherman's bait. It is cross-seasonal, and it should get you results regardless of the season. It produces better results in the autumn, spring, and summer months. Fake corn is also a wonderful option too. They are indestructible, and if it gets carps to bite, it could possibly snag you multiple catches.
Tiger nuts
They are not the most popular fish bait and superfoods loved by humans and fish alike. They are naturally tough and can be used as-is, but it provides better results when mixed with additives and other flavorings. Like most of the popular baits, it is cross-seasonal. It's effectiveness rises in warmer weather, however. They are packed with glucose and are popular among carps.
Bread
Bread, whether used solo or in tandem with other popular baits such as boilies and corn, is undoubtedly one of the most effective and cheap bait options available on the market. They absorb attractants well, are incredibly soft, and are universally loved by most fish species. They work better in warmer months.
Live Bait
Live bait refers to worms and maggots. They are the all-natural alternatives to particle baits, but they are not as popular because they tend to cost more and attract all types of fish, just only carps. With maggots and worms, you might get several perches before you finally snag a Carp. Live baits are cross-seasonal in every sense of the word. They are great for winter months because fishes spook a lot more during that time of the year. They are also great for summer, autumn, and spring months too.
Visibility and choosing the right environment
The clarity of the water, the weather, and the season dictate the movement patterns of carp, and what methods will likely end in success or failure.
They follow the heat
Carp are cold-blooded animals, and they will always actively seek out heat when they can find it. This will cause them to migrate or move around the body of water and settle in different places depending on the weather. When rain falls or the temperature drops, Carps usually flock to the shallow end of the pond or lake because shallow waters are the first to heat up. However, in winter months, they stay at the bottom of the pond and try to stay warm as long as possible, because the bottom of any body of water is the last place to completely freeze over. When you fish with these simple rules in mind, its easier to pick baits and flavor them up to get a reaction out of the fish. For example, when fishing at the shallow end, go with colorful flowy baits like corn. If you are fishing in winter months, you could go for bait that sinks but is just as colorful and tasty as pack bait or boilies.
There is so much more to fishing for carp in the perfect environment. There are different baits recommended for runny water or murky waters, but all in all, the rules that dictate how you plan and fish for them is simple- don't rely on a single bait type, and always make sure your bait smells and looks interesting.