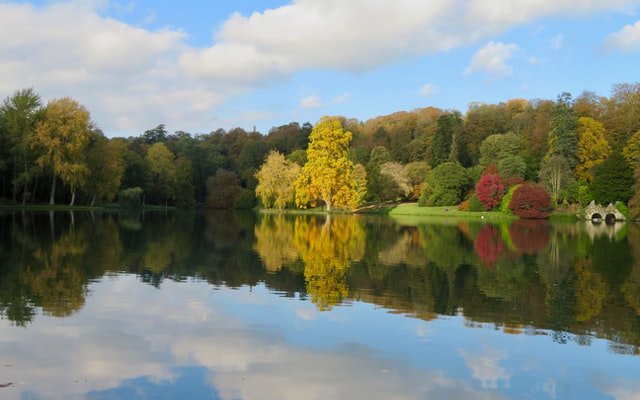 This page is under development and any contribution is welcome.
note: the places are in alphabetical order.
Bayeswater Lake
The original plan to create a day ticket lake where the angler can fish it like a good syndicate can be fished works. Lot's of the anglers who fish there have said how nice it is to fish with 4 rods and none of the nonsense rules of the local club lakes. We do have rules but any sensible angler doesn't do any harm do they. We try to bailiff the lakes by helping people rather than looking for fault and have had hardly any problems in doing so. I hate fishing with a 3 rod restriction, not being able to help an angler with a fish a couple of swims up or having to look over my shoulder all the time wondering what the tin pot idiot rule makers have dreamt up to hassle the angler next. It's only fishing, we're supposed to enjoy it and I hope we can carry it on just as it is now.
Source: www.bayeswaterfishing.co.uk
Cherry LakNortones
Set in the beautiful Cotswold Water Park, Cherry Lakes is a fantastic self-catering location for both anglers and non-anglers alike. We are located just two hours drive from London and Birmingham and easy to get to for 3, 4, and 7 day breaks. With it's four lakes, great fishing and it's six luxury lakeside Lodges and a Cottage, Cherry Lakes really does have it all. There are 3 lakes which are exclusive to their Lodges as well as the big Carp water Cherry Lake which in 2018 produced 27 different Carp over 30lb including a new lake record of 44lbs.
Source: www.cherrylakes.co.uk
Embryo Angling Norton Disney
Firstly, to buy and lease our own fisheries. Our venues are run as affordable fisheries with local anglers in mind, with a focus on helping young anglers access the many benefits that angling can offer. Any profits made from venues will be re-invested into the next project.
Source: www.embryoangling.org
Grenville Lake
Grenville Lake is a mature, windswept 72-acre gravel pit in the heart of rural Cambridgeshire. Depths of up to 38 feet hide an extraordinary stock of very large carp. There are currently over 100 35lb+ carp and with fish growing at a rate of up to 7lb a year the 3 fish over 50lb will be joined by many more in the near future.
Source: www.grenvillelake.com
Farlows Lake
Farlows lake is steeped in Carp fishing history as one of the original gravel pits of the Colne Valley. We have some of the UK's finest, dark & scaley specimen Carp.
Source: www.farlowslake.co.uk
Wellington Country Park
Wellington Country Park is a country park in Hampshire, around Riseley, near Reading. The Park consists of 350 acres of coniferous and deciduous woodlands with several nature trails and a lake. It was opened in 1974 by the 8th Duke and Duchess of Wellington.
Source: Wikipedia
Thorpe Lea Fishery
Stocked in 2003 with 2,500 prime carp to 18lb from British Waterways' bagging Mecca, Drayton Reservoir, Thorpe Lea continuously proves itself to be a spectacular fishery and the carp are packing on the weight fast with 27 fish over 30lb already reported and 1 in 3 fish being over 20lb. Bottom baits, floaters, zig rigs, method feeders, bagging wagglers and even the fly all scored in 2014 with non-stop action and mega hauls of carp.
Source: www.thorpeleafishery.co.uk