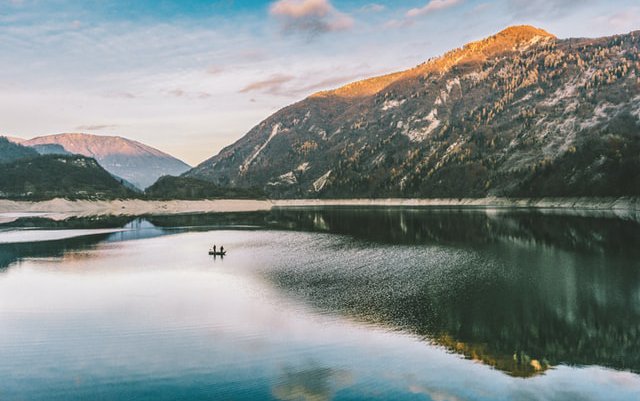 This page is under development and any contribution is welcome.
note: the places are in alphabetical order.
Lago del Brugneto
Lago del Brugneto is a lake in the Province of Genova, Liguria, Italy. At an elevation of 775.8 m, its surface area is 0.97 km².
Source: Wikipedia
Lake Como
Lake Como, in Northern Italy's Lombardy region, is an upscale resort area known for its dramatic scenery, set against the foothills of the Alps. The lake is shaped like an upside-down Y, with three slender branches that meet at the resort town of Bellagio. At the bottom of the southwest branch lies the city of Como, home to Renaissance architecture and a funicular that travels up to the mountain town of Brunate.
Source: Wikipedia
Lake Omodeo
Lake Omodeo is an artificial lake in central west Sardinia, Italy. The lake was constructed in the 1920s. The dam, designed by the engineer Angelo Omodeo, was inaugurated in 1924, at that time it was the largest reservoir in Europe. The lake length is 20 km.
Source: Wikipedia
Parco del Brenta
Parco del Brenta is a fabulous oasis surrounded by great nature, a former quarry of over 146,000 square meters with a perimeter of about 3 kilometers.
Situated in Fontaniva in the province of Padua, It has been a lake for sport fishing since 1997.
It is known with certainty that the excavations interrupted in 1984, which was the first year carps were introduced in the lake.
Since that time carps were regularly introduced in the lake.
Source: www.parcodelbrenta.com
Po River
The Po is a river that flows eastward across northern Italy starting from the Cottian Alps. The Po flows either 652 km or 682 km – considering the length of the Maira, a right-bank tributary.
Source: Wikipedia